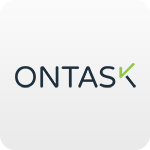 OnTask
Contact a Brother authorized reseller for pricing.
Document workflow and automation that securely automates digital signatures, document approvals, and document reviews.
Benefits
Streamlines the way an organization generates, reviews, and tracks documents. Integrated into a Brother device with access from the machine's touchscreen.

Comprehensive suite of approved tools to enhance document security, including SOC 2 and ESIGN Act compliance, for integration with other existing data storage solutions and web-based applications.

Quick implementation that's easy to install, with no coding required. Get up and running in a matter of days.
Use Case
Environments that require streamlining a wide range of processes, including purchase requests, invoices, proposals, and new hire paperwork.

Applications include operations, finance, sales, and HR.
Requires additional purchase.

OnTask is a trademark of Accusoft Corporation.
This solution works with: