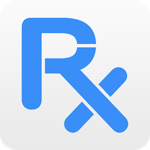 DischargeRx by TroyRx
Contact a Brother authorized reseller for pricing.
Automatically add adherence-supportive materials to e-Prescribed and printed prescriptions. Option to print tamper-resistant scripts on plain paper directly from Brother devices.
Benefits
DischargeRx improves patient engagement and prescription adherence by delivering personalized education, messaging, and affordability options directly to the patient.
Drive compliance by enabling you to print CMS-compliant prescriptions directly on plain paper to Brother printers without changing your workflow process.
Complements e-Prescribed and printed scripts, while also seamlessly integrating into major leading technology platforms. Offers flexible deployment, helps reduce costs, simplifies workflows, and helps meet CMS-compliant mandates.
Use Case
Environments seeking to drive better clinical outcomes related to medication adherence, including implementing tamper-resistant printing of prescriptions on plain copy paper.
Requires additional purchase.
This solution works with: