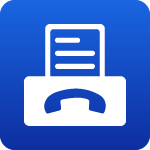 Fax to Server
Resources
Scan documents and send them over the network to a fax server, which converts the documents to fax data and sends it using standard phone lines.
Benefits
Brother MFP devices can integrate into a fax server environment, eliminating the need for individual phone lines connected to each machine.
Use Case
Environments with a single fax server installed.
This solution works with: