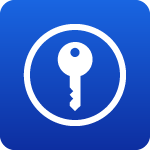 LDAP Authentication
Manage machine access and authenticate users to an existing LDAP Server.
Benefits
LDAP allows a network administrator to assign different levels of access to many individual users, keeping the information secure.

Brother devices can be incorporated into a network running an LDAP Server for secure authentication. This enables administrators to manage who has machine access from a server.

No need to make any changes at the machine itself when users are added or removed.
Use Case
Environments running an LDAP Server that are looking to protect important document workflows by requiring users to authenticate at the machine before they can access the machine's features.
All trademarks and registered trademarks referenced herein are the property of their respective companies.
This solution works with: