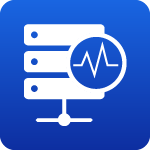 Syslog Report
Syslog sends a report containing network device event messages to a logging server running a Security Information and Event Management (SIEM) application.
Benefits
Supports the sending of alerts from Brother devices to popular SIEM-monitoring tools such as Splunk.

Security Administrators often use SIEM monitoring applications as dashboards to receive alerts on potential security risks from devices on the network.
Use Case
Networks where administrators are using a SIEM application for monitoring network devices.
Available on select Brother models.

Splunk is a registered trademark of Splunk Inc. in the United States and other countries.
This solution works with: