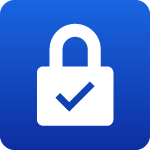 TLS Certificates
Transport Layer Security (TLS) uses encrypted data to help protect the transfer of data and information.
Benefits
Use TLS communication by configuring a certificate and corresponding private key.

Brother offers several TLS-based solutions that can be integrated with corporate security standards. Using a self-signed certificate or a CA certificate can help protect access to both a Brother device and a company's data.

Brother models support TLS certificates for various security features including:
802.1X
HTTPS Device Management
Scan to Signed PDF
Secure Scan to Email Server
Printer & Scanner Interface
Use Case
Network environments using TLS to secure data on the network.
This solution works with: