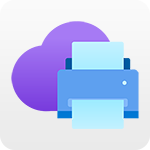 Universal Print
Manage print infrastructure on select Brother devices via cloud services from Microsoft. This eliminates the need for on-premise print servers and installation of printer drivers on Brother devices.
Benefits
Help reduce the operating expenses associated with on-premise servers and reduce the IT administrative burden.
With a required Microsoft M365 subsription, users can access the Universal Print console on Brother devices without the "Universal Print Connector" to:
Monitor printer status, configurations, and availability
See who's using Brother printers and how much is being printed
Configure user permissions
Print to the cloud and "pull" a print job to whichever printing device is most convenient
Getting started is easy:
Register your Brother device with Universal Print
Share the printer to users through the Universal Print portal.
Use Case
Environments seeking a simplified print infrastructure with native support for Universal Print.
Requires additional purchase.
All trademarks and registered trademarks referenced herein are the property of their respective companies.
This solution works with: