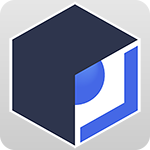 BRAdmin Professional 4
Management tool for Brother network-connected devices that can also be used to view the status of other SNMP-compliant (v1, v2c, or v3) network printing devices.
Benefits
Windows-based application that allows configuration of many network printer functions through a file explorer window. A single login shows the status and activity of all networked printers supporting SNMP.
BRAdmin Professional 4 makes it possible to configure multiple machines at once. Also obtain setting data from an existing device, or create setting data using the Mass Deployment Tool, and apply it to many machines.
Deploy settings and data to many devices even when different models are in the mix. This tool can also be used to activate Brother value added solutions on single or multiple machines.
BRAdmin Professional 4 allows users to:
Configure basic device settings (network, location, contact, password, and more)
Push security settings to the fleet
Mass-deploy settings in JSON/XML format
Log file to an SMB network folder
View machine status
Link to Embedded Web Server (EWS)
Update firmware
Send file
Use Case
Environments looking to manage and deploy network-connected Brother devices with an easy-to-use graphical user interface.
All trademarks and registered trademarks referenced herein are the property of their respective companies.
This solution works with: