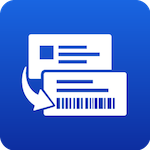 Brother P-touch Templates
Resources
Enables third-party developers to build custom solutions for and integrate with Brother labeling machines using P-touch Editor templates and the P-touch template command language.
Benefits
Easily add label printing to your application by sending P-touch templates to the label printer. P-touch Templates allows you to save label templates designed in P-touch Editor to your label printer. You can then send P-touch Template commands and print data to the label printer and apply a template from a host device (PC, tablet, phone, or other) to create the label your application needs.
Use Case
Environments requiring customized print solutions that can be easily deployed across multiple Brother devices.
All trademarks and registered trademarks referenced herein are the property of their respective companies.
This solution works with: