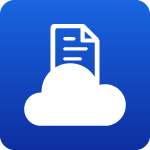 Scan to Cloud Service (Brother iPrint&Scan Desktop)
Use Brother iPrint&Scan desktop to scan directly to Google Drive™, Dropbox, or OneDrive*.
Benefits
Create scan workflows for collaboration and storage to cloud-based services using predefined settings, e.g., resolution and file format.
Use Case
Users who need to share and store documents in Google Drive, Dropbox, or OneDrive.
Supported File Formats
BMP, JPEG, Text (*.txt), PNG, PDF, RTF.

Supported file formats may vary between Brother Control Center 4 and iPrint&Scan desktop.
* Requires Internet connection and an account with the desired service.

All trademarks and registered trademarks referenced herein are the property of their respective companies.
This solution works with: