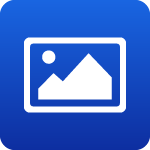 Scan to Image
Scan an image via Brother ControlCenter4 and Brother iPrint&Scan desktop, and automatically open it in pre-selected image or photo application on PC.
Benefits
Scan the original image into choice of editing software.

Streamlines the process by scanning an image directly to a user's PC using predefined settings, e.g., resolution and file format. Opens image into image editing software.

Scans can be initiated directly from the machine or from Brother Control Center4 and iPrint&Scan desktop.
Use Case
Users who benefit from the streamlined process of scanning an image directly to their PCs and preferred software.
Supported File Formats
BMP, JPEG, TIFF, PNG, PDF (Multi & Single page formats), PDF/A, Secure PDF, Searchable PDF, Secure PDF, XML.

Supported file formats may vary between Brother Control Center 4 and iPrint&Scan desktop.
This solution works with: