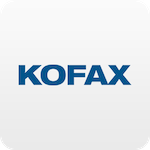 Kofax ControlSuite
Contact a Brother authorized reseller for pricing.
Secure, govern, and manage documents with content-aware unified printing, document capture, and workflow process automation.
Benefits
Kofax ControlSuite is an embedded solution within select Brother printers, MFPs and scanners. When enabled, it can help speed up productivity, help minimize security breaches, and reduce compliance costs with the most intelligent, integrated, and innovative print and capture feature set.

Kofax ControlSuite is a single, integrated, easy-to-manage solution that can be configured to automate a wide range of document- and information-dependent tasks.

Kofax ControlSuite core business functions include:
Security
Manage, secure, and govern documents through unified printing and scanning, and automated workflows.
Productivity
Ensure documents get to all of the right people at the right time, every time, through the right workflows and processes.
Compliance
Maintain a record of print and capture document workflows for tracking and auditing.

Apply security controls, track and monitor compliance policies, and automate document collection, processing, routing, and storage tasks.
Use Case
Environments requiring "best-in-class" print management, document capture, and output management capabilities.
Requires additional purchase.
This solution works with: