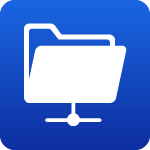 Scan to Network Folder (SMB 1,2,3)
Scan documents directly to a shared folder located on a Windows computer.
Benefits
Scan to Network Folder supports compatibility with standard document storage and security practices.

Easily scan documents from a Brother device directly to a network folder without the need to install software on a local computer.
Use Case
Environments that benefit from configuring one Brother device as a shared resource to send a scanned document directly to a network folder.
Supported File Formats
JPEG, TIFF, PDF (Multi & Single page formats), PDF/A, Secure PDF, Signed PDF, XPS.
All trademarks and registered trademarks referenced herein are the property of their respective companies.
This solution works with: