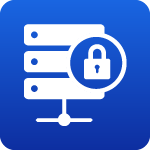 Scan to SSH Server (SFTP)
Uses the Secure Shell Protocol to establish a private and safe data stream when scanning documents to a network destination. Also known as SFTP (Secure Shell File Transfer Protocol).
Benefits
Helps keep your documents more secure. Enables scanning to an SSH Server using end-to-end security based on RSA encryption and Public Key Authentication.
Use Case
Environments where documents need to be securely scanned to an SSH Server.
Supported File Formats
JPEG, TIFF, PDF (Multi & Single page formats), PDF/A, Secure PDF, Signed PDF, XPS.
This solution works with: