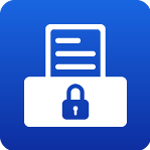 Secure Print
Ensures that confidential or sensitive documents do not print until the user enters a PIN on the machine's control panel.
Benefits
Retrieve printed documents with the confidence that they have not been read or copied by anyone else, while meeting document handling guidelines and regulations.

Built-in solution that does not require an external server. Easy to implement with the user entering a four digit PIN in the printer driver. The selected PIN is then entered at the machine's control panel to retrieve the document.

Help reduce printing costs and become more environmentally aware by automatically deleting documents that are not retrieved or printed.
Use Case
Environments that need to ensure the security of printed data but do not have a sophisticated server network or expensive print management middleware.
Supported File Formats
JPEG, TIFF, PDF (Multi & Single page formats), PDF/A, Secure PDF, Signed PDF, XPS.
All trademarks and registered trademarks referenced herein are the property of their respective companies.
This solution works with: